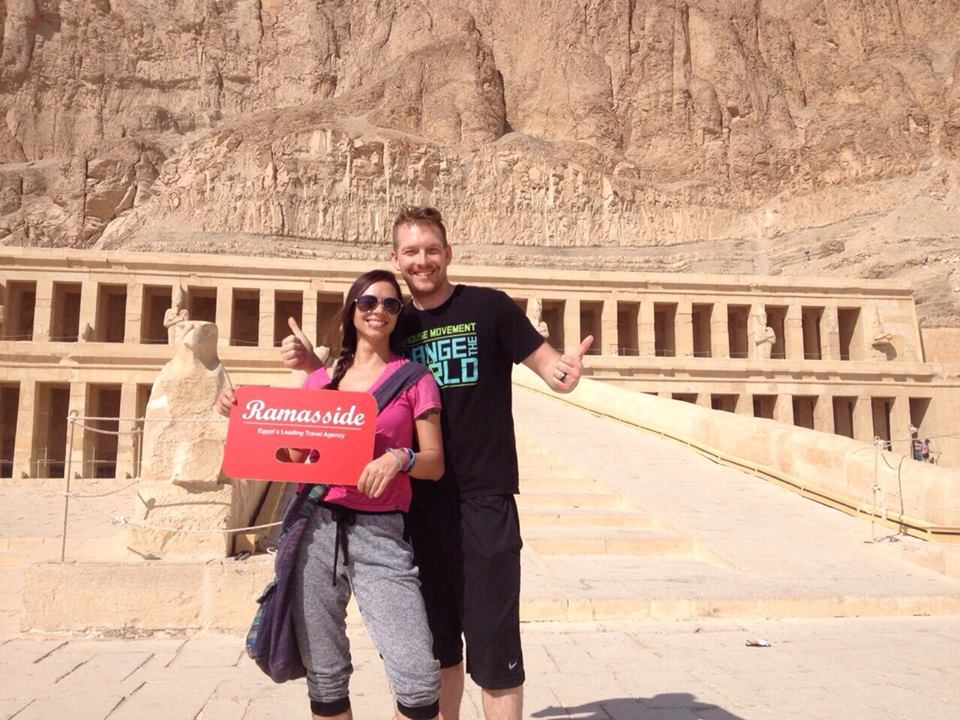 Embark on a journey through time with our Luxor Day Tour from Cairo by Flight. This tour, available every day, is a full-day excursion spanning approximately 10-12 hours, offering a deep dive into Egypt's ancient history.
Pickup Details:
Time: 7:00 am (adjustable to align with your flight schedule).
Tour Highlights:
Explore the vast Karnak Temple, known for its grandeur and historical significance.
Visit the iconic Valley of the Kings, the burial site of King Tutankhamun.
Marvel at the Colossi of Memnon, two massive stone statues.
Discover the unique Hatshepsut's Temple, an architectural marvel.
Tour Pricing:
Single: $450
2-3 Persons: $380 per person
4-6 Persons: $360 per person
7-10 Persons: $330 per person
Why Choose This Tour? Your adventure begins with a comfortable pickup from your hotel in Cairo, facilitated by a Ramasside Tours Representative. Enjoy the convenience of a domestic flight to Luxor, where your guide will be awaiting your arrival with a sign of Ramasside.
Itinerary Highlights:
Travel in an air-conditioned vehicle to visit the magnificent Karnak temple.
Stroll through the Avenue of Sphinxes and the Hypostyle Hall with its 134 columns.
Experience the world-famous Valley of the Kings and the opportunity to visit three tombs.
Explore the impressive Hatshepsut's Temple at El Deir El Bahary.
Conclude the tour with a visit to the Colossi of Memnon.
Tour Inclusions:
Modern air-conditioned van for all transfers.
Domestic flights included in the tour.
Services of an expert tour guide.
Entrance fees to all sites mentioned in the itinerary.
All service charges and taxes.
Exclusions:
Any extras not mentioned in the itinerary.
Entry visa to Egypt.
Important Notes:
Domestic Flights: The tour price includes the average cost of domestic flights. Specific flight requests may alter the total package price.
During high seasons and last-minute bookings, flight prices may vary and incur additional charges.
Luxor is brimming with history, culture, and unique experiences. If you wish to extend your tour or add specific attractions, let us know, and we will tailor the itinerary for you.
Book now for a remarkable journey through Luxor's ancient treasures, with the convenience of a flight from Cairo. Experience the grandeur of Egypt's past with Ramasside Tours.