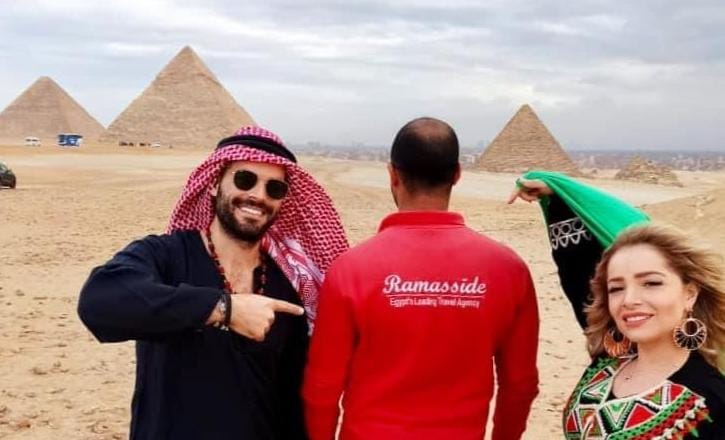 Discover the ancient wonders of Egypt with our exclusive Grand Egyptian Museum & Pyramids of Giza Tour. This daily tour, lasting approximately 6-7 hours, offers a unique blend of historical exploration and cultural immersion.
Pickup Details:
Time: 8:00 am (flexible to align with your convenience).
Tour Highlights:
Exclusive access to limited areas of the Grand Egyptian Museum.
Explore the grandeur of the Grand Hall and participate in interactive activities.
Enjoy the serenity of the museum's exterior gardens.
Visit the iconic Great Pyramids of Giza, including the Pyramids of Cheops, Chephren, and Mykerinus.
Encounter the Sphinx, embodying the mystery and legacy of ancient Egypt.
Tour Pricing:
Single: $130
2-3 Persons: $100 per person
4-6 Persons: $95 per person
7-10 Persons: $90 per person
Why Choose This Tour? Upon your pickup, your Ramasside Tour guide, easily identifiable with a sign of Ramasside, will ensure you receive full attention and insightful commentary throughout the tour.
Itinerary Highlights:
Begin your journey at the Grand Egyptian Museum (GEM), admiring its architectural beauty and enjoying a stroll in the surrounding gardens.
Visit key attractions like the Hanging Obelisk, Ramses II Statue, and more, with distant views of the Grand Staircase and other monumental areas.
Experience the Grand Hall with its informative displays and interactive presentations.
Discover the Great Pyramids, offering panoramic views and a deep dive into their history.
Visit the Valley Temple, understanding its significance in the mummification process.
Tour Inclusions:
All transfers in a modern air-conditioned vehicle.
Services of an expert tour guide.
Entrance fees to all mentioned sites.
All service charges and taxes.
Exclusions:
Any extras not mentioned in the itinerary.
Tipping (optional).
Special Enhancements:
Upgrade to a luxury van for a more comfortable travel experience.
Optional lunch at the Pyramid Views Luxury Restaurant ($30 per person, reservation required).
Professional photographer available upon request ($50 per day).
Booking Advantages with Ramasside Tours:
Professional, knowledgeable guides for a personalized experience.
Comfortable, modern transportation.
Flexibility to tailor the tour to your preferences.
Instant booking confirmation.
Tour Tips and Advice:
Wear comfortable shoes and suitable clothing for site exploration.
Stay hydrated and carry sun protection.
Keep local currency for purchases and tips.
Follow your guide's instructions and respect the cultural sites.
Book now for an extraordinary journey through Egypt's history, with instant confirmation available upon clicking the "Book Now" button. Experience the best of the Grand Egyptian Museum and the Pyramids of Giza with Ramasside Tours.