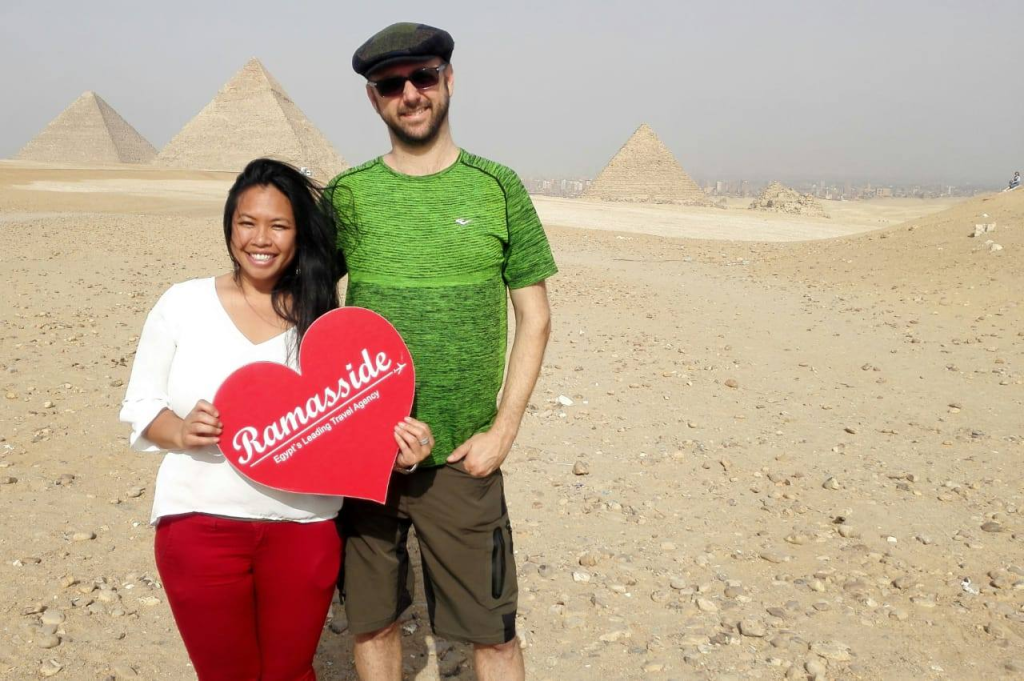 Embark on a captivating day trip exploring the ancient wonders of Giza, Memphis, and Sakkara with our comprehensive tour. Available every day, this 6-7 hour excursion promises an enriching experience of Egypt's rich historical legacy.
Pickup Details:
Time: 8:00 am (adjustable to suit your preference).
Tour Highlights:
Explore the iconic Pyramids of Cheops, Chephren, and Mykerinus.
Visit the Great Sphinx and the Valley Temple with numerous photo opportunities.
Discover the Step Pyramid of Zoser in Sakkara, the oldest pyramid in Egypt.
Visit Memphis, the ancient capital, featuring the Statue of Ramses II and the alabaster Sphinx.
Tour Pricing:
Single: $100
2-3 Persons: $70 per person
4-6 Persons: $65 per person
7-10 Persons: $60 per person
Why Choose This Tour? Your journey begins with a warm welcome by your Ramasside Tour guide, easily identifiable with a Ramasside sign. Throughout the tour, your guide will share fascinating insights and information about the sites you visit.
Itinerary Highlights:
Start with the majestic Giza Pyramids and the Sphinx.
Visit the Valley Temple and enjoy stunning photo stops.
Explore the Step Pyramid of Zoser in Sakkara.
Conclude with a visit to Memphis, witnessing the grandeur of its ancient statues.
Tour Inclusions:
Travel in a modern, air-conditioned van.
Expert guidance from a knowledgeable tour guide.
Entrance fees to all sites mentioned in the itinerary.
All service charges and taxes.
Exclusions:
Any extras not mentioned in the itinerary.
Entry visa to Egypt.
Special Enhancements:
Upgrade to a luxury van for added comfort.
Optional lunch at the Pyramid Views Luxury Restaurant ($30 per person, reservation required).
Professional photographer available upon request ($50 per day).
Tour and Pricing Notes:
Tour price is in USD, but payment can also be made in Euro or British Pound.
The prices are frequently updated to ensure the best possible rates.
Tours can be semi-private or fully private upon request.
Embark on this unforgettable journey through the Giza Pyramids, Memphis, and Sakkara. Book now for an extraordinary adventure and dive deep into the heart of ancient Egyptian civilization with Ramasside Tours.