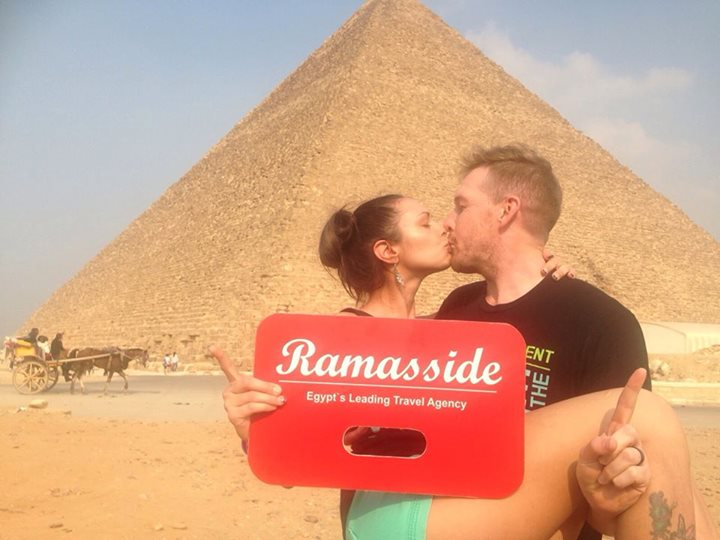 Make the most of your layover in Cairo with this specially designed 6-7 hour tour, offering an enriching experience of Egypt's ancient wonders. Available daily, this tour is tailored to fit into your layover schedule, ensuring a seamless and memorable adventure.
Pickup Details:
Time: Coordinated according to your flight arrival time for maximum convenience.
Tour Highlights:
Visit the awe-inspiring Great Pyramids of Giza, including the Pyramids of Cheops, Chephren, and Mykerinus.
Explore the Great Sphinx and the Valley Temple, with numerous photo opportunities.
Discover the treasures of the Egyptian Museum, including the golden artifacts of Tutankhamun.
Tour Pricing:
Single: $130
2-3 Persons: $90 per person
4-6 Persons: $85 per person
7-10 Persons: $80 per person
Why Choose This Tour?
Upon arrival at Cairo airport, your Ramasside Tour guide will greet you with a sign, ensuring a smooth start to your tour. Your guide will provide full attention and informative insights throughout your journey.
Itinerary Highlights:
Begin with the majestic Pyramids of Giza and the Sphinx.
Visit the historic Valley Temple.
Explore the Egyptian Museum, home to a vast collection of artifacts.
Return to Cairo Airport in time for your onward flight.
Tour Inclusions:
Pickup and return service to and from the airport.
All transfers in an air-conditioned vehicle.
Services of an expert tour guide.
Entrance fees to all mentioned sites.
All service charges and taxes.
Exclusions:
Any extras not mentioned in the program.
Entry visa to Egypt (available upon request).
Special Enhancements:
Upgrade to a luxury van for added comfort and convenience.
Optional lunch at the Pyramid Views Luxury Restaurant ($30 per person, reservation required).
Professional photographer service available ($50 per day).
Tour and Pricing Notes:
Prices are in USD, with options to pay in Euro or British Pound.
Regular updates to prices ensure the most competitive rates.
Tours can be semi-private or fully private upon request.
This Cairo Layover Tour is perfect for transit travelers looking to experience the best of Cairo's ancient sites in a limited time. Customize your tour to fit your interests and schedule, and immerse yourself in the wonders of Egypt with Ramasside Tours. Book now for an unforgettable layover experience!